Capacity Europe 2022
23 September 2022
News & Events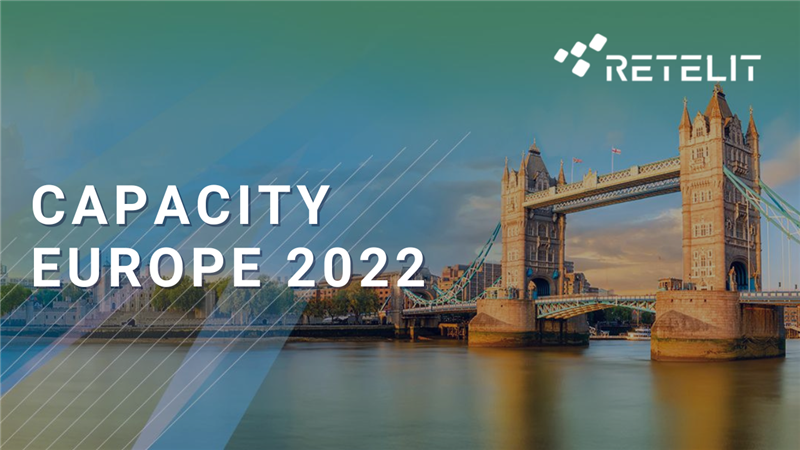 18-20 October 2022, InterContinental London - The O2
Our International Wholesale Team will take part in the Capacity Europe, the continent's largest telecoms networking conference and awards, that unites network operators, data centres, cloud providers, internet exchanges, content providers, satellite communities and more to network, trade and learn.
It's an opportunity to build new relationships and engage in c-level discussions from hyperscalers, 5G and digitisation, to the convergence of infrastructure communities and private capital investment in fibre.
Meet us to discover our latest projects and news. You can find us at Meeting room #533 or at Booth #815.
If you want to book an appointment with our team, please send an email to sales@retelit.it.