Shipping 4.0 Genoa
08 April 2022
News & Events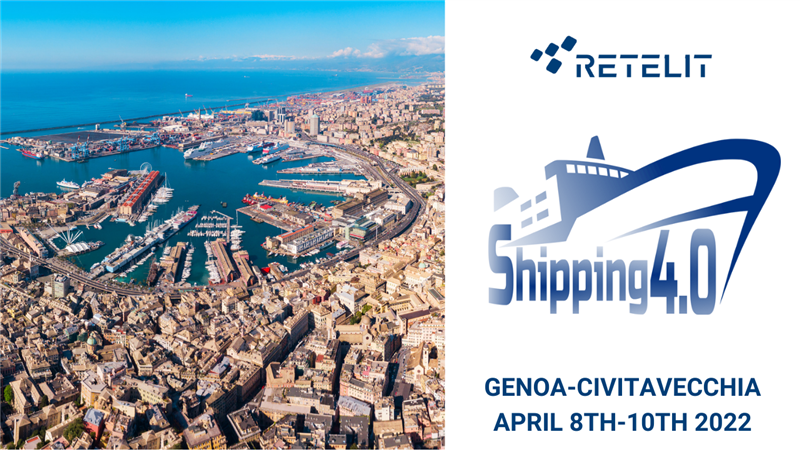 Retelit will take part at Shipping 4.0, three days dedicated to the new frontiers of the shipping industry of the Italian system in relation to the European logistics chain organized by Promoest and promoted by Assiterminal and The International Propeller Club.
The topics of this sixth edition will be the shipping and logistics sector from the perspective of Industry 4.0, innovation, training, technology, digital transformation, cybersecurity, sustainable future and energy transition.
On April 9, Giuseppe Sini, Head of Business Market Retelit, will join in the round table "Shipping 4.0: CyberSecurity, sustainability and 5G".
It will discuss how the ongoing digitization process in the maritime sector (as in all other sectors) represent one of the most critical evolutions to date.
Two crucial elements of this evolution are digital infrastructure and security. On the infrastructure side, 5G is a key element in the digital evolution as 5G means full-field and high-performance telecommunications and an environment for distributed and edge computing that turns technology into a formidable enabler.
The digital pervasiveness undoubtedly makes the topic of cyber security central and pervasive itself. The protection of ICT in this "new" scenario also becomes the protection of physical and infrastructural assets, including 5G.
More info https://shipping-40.sharevent.it