Retelit and Wattsdat together at Enlit Europe 2021
30 November 2021
News & Events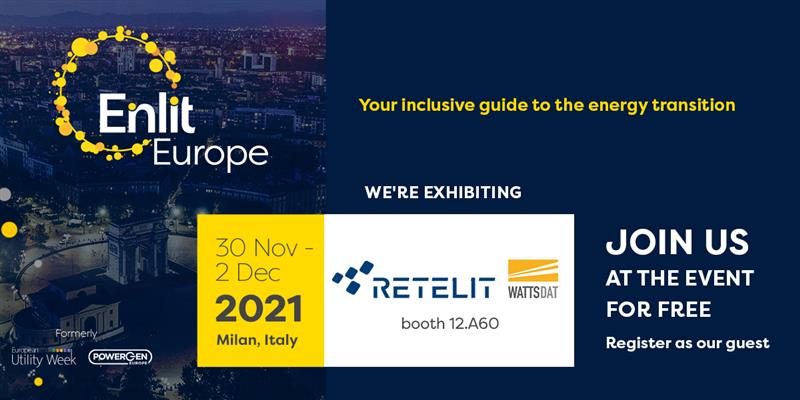 Meet us at Stand 12.A60 from 30 November to 02 December
Enlit Europe, the event that brings together over 18,000 energy professionals - established players, external innovators, innovative start-ups and the increasingly engaged end-user - to seize current opportunities, spotlight future ones and inspire the next generation to join the energy transition journey, will be held in Fiera Milano Rho from November 30 to December 2, 2021.
Enlit Europe is not just an event but a community that 365-days a year will collaborate and innovate to solve the most pressing energy-related issues.
For this European edition, we will participate together with Wattsdat, software as a service company operating in the energy and energy efficiency market, to present CONNECTING ENERGY, the platform that combines Wattsdat's energy expertise with our technological and ICT expertise.
Connecting Energy allows to manage complex energy systems by connecting objects, technologies, consumption, prices and real tariffs, in order to economically exploit the way of use and environmental impact, through cloud technologies and Internet of Things.
Come and meet us at booth 12.A60.
More info and registration www.enlit-europe.com/register