Retelit attends the IT Day 2019 organized by Banca IMI
25 February 2019
Press releases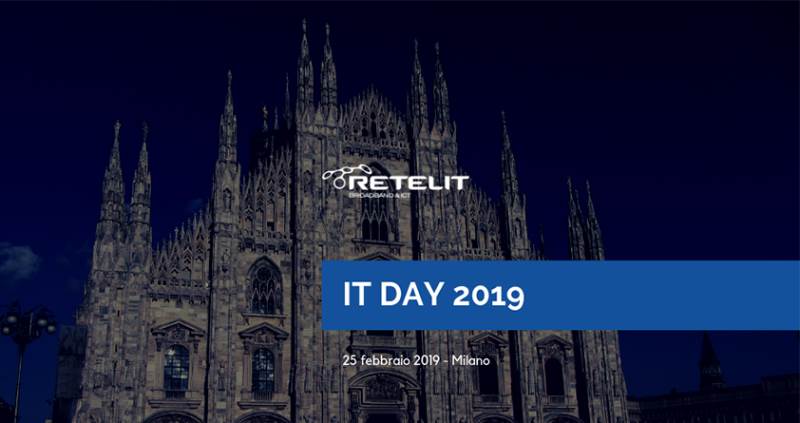 Retelit participates today in the 6th edition of IT DAY 2019 in Milan. The event, organized by Banca IMI, offers the opportunity to the excellence of the IT sector and the world of investors to get in touch through One-to-One meetings and a panel "Digitization: what has changed, what will change" which will highlight the challenges of society, the ability to enhance human capital through the new digital paradigm and the evolution of emerging technologies.
The event will be attended by the President Dario Pardi, the Chief Executive Officer Federico Protto, the CFO Fabio Bortolotti and the IR Advisor Vincenza Colucci of CDR Communication.
The event will be an opportunity to present the strategies and objectives of the Company, focusing in particular on the most important segments in terms of growth and margins, such as the Business area, dedicated to the direct provision of services, and to discuss opportunities that are emerging in terms of connectivity and network development.